We know WordPress inside and out. The EasyWebStarter team is here to make your business online run easier and to never worry about your WordPress website again. We make technology an asset, not a barrier.
Who is this solution for?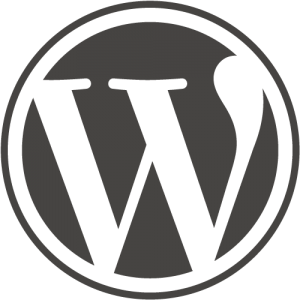 This solution is for entrepreneurs, small business owners, consultants, and coaches who use WordPress to run their website, want to grow their business and have an expert taking care WordPress modifications, tweaks and updates.
It's for the business minded person who can't (and shouldn't) invest hours and hours in maintaining and customizing their WordPress site, because ideally, you want to work on your business and have someone else deal with the web work.
WordPress is powerful. You can post and edit content, add plugins and install themes in one click. But that is a standard for all modern websites nowadays. Most entrepreneurs use only the default settings and miss out on many additional powerful features that can help build their business!
Let alone that from time to time plugins crash, themes break and you need a helping hand. Suddenly you have a WordPress problem and you need it solved, fast.
It's likely if you are reading this, that you are in the same boat… The good news: we have created a solution to fix this!
Private Client WordPress support!
We help you take the trouble out of WordPress. We can take care of the maintenance, updates and make small modifications to your website based on your requests. You save time, money and unnecessary stress. EasyWebStarter takes care of the geek stuff, like your own web and programming department.
We help you grow your business by integrating additional features to your existing WordPress website, you can focus on selling, marketing and operating your business. We are up-to-date with the newest features and solutions to make you successful and to keep you ahead of the game. 
We help you speed up using WordPress by providing WordPress video walk-throughs. Learn something new in minutes or watch a short video to review a WordPress task. This alone can save you or your staff hours! 
Contact us to set up your WordPress support package

We needed a reliable expert who we could trust with confidential data. Our company has been very fortunate to enlist the service of EasyWebStarter, which has made a tremendous difference to our web presence. We would like to recommend EasyWebStarter, and the creative genius behind these services, Richard Vader. – Daniel Waterman
How does it work?
Contact EasyWebStarter to set up your WordPress support service: It's easy. Just one call away.
Send EasyWebStarter any small web job or website modification: Just send us an email with the job you want to get done and we'll follow up with you. Your job is completed within 48 hours. However, we usually finish the job on the same or next business day. 
Video walkthroughs: We add a feature to your WordPress website that gives you direct access to the most requested videos. Just click and play. Some videos are made available to you in the EasyWebStarter protected client area.
Real-time support system: Manage all your jobs in our real-time support system. Simple as pie and making communication easy and efficient. We are also available by Skype or phone to discuss any improvements or other website issues.
No contract duration: There are no contracts.
Contact us to set up your WordPress support package

I'm so busy and also not tech-savvy. I don't have the time to deal with all the little website issues or to worry about potential problems. All I want is a trouble-free website that brings in business. EasyWebStarter puts my mind at ease knowing I can reach out to them at any time. – Inge Tutert
Some examples of how we can help you building your business
Improving your website for better conversions
Increasing search engine traffic by improving your website's SEO
Boosting conversions with plugins and landing pages
Creating more awareness for your most important pages
Growing your business with email autoresponder forms
Integrating multi-channel lead capture and marketing systems
Contact us to set up your WordPress support package

EasyWebStarter is EXACTLY what I needed. MKBThailand.com had many little issues resolved since using this service. The newsletter integration keeps our members up-to-date with the latest news and event information on time!
– Martien Vlemmix
Examples of tasks we do in different packages:
Standard Package
Upgrade WordPress or plugins
Add/Edit page to your website
Fix a theme clash
Make a CSS change
Install a sitemap feature
Configure a plugin (i.e. the popular YOAST WordPress SEO plugin)
Install a plugin (i.e. special notifications)
Record a short instruction video
Premium Package
Everything in the standard package, plus:
SEO optimize one web page
Set up Google Analytics
Set up Google Webmaster Tools
Setup or optimize Google Business listing
Setup an Aweber or Mailchimp account
Setup online appointment calendar
Full-Service Package
Everything in the Premium package, plus:
Generate an SEO report
Generate a link-building report
Build a custom landing page
Contact us to set up your WordPress support package
Questions
Will you support more than one website?
Yes, but please note that one WordPress support package is just for one website. You are welcome to sign up for any additional websites and packages that you want.
How long does a task take to complete?
Most jobs are completed Monday to Friday, during business hours. We complete tasks within 48 hours, but usually on the same or next business day. If you request a task over the weekend, we generally take care of it on Monday morning unless we regard it to be critical or it needs immediate attention.
Are there limits to the tasks EasyWebStarter will do?
We only do small fixes and jobs. Larger, more time-consuming tasks are out of scope. However, we can always create a one-off job for special needs for an additional fee.
Do I have to commit to a contract?
No. There are no contracts to sign, no setup fees or cancellation fees.
I need a new website – can you help me?
Yes, we can. Please have a look at our website development page or use our regular contact form to get in touch with us.
I'm thinking about signing up. How fast can I expect any help?
The EasyWebStarter team will start working with you on the same business day you sign up. We have to verify your details and activate your account first. Once that is done, you can submit your first job.
I want to sign up, but I have more questions…
We'll be happy to help and have a chat to review our solution. Leave a message for the EasyWebStarter team by filling out the form below or just give us a call.
Want to start? or have questions or concerns? Get in touch! (We're friendly)
Skype: easywebstarter
Email: support@easywebstarter.com
We work with any client regardless of your location